Contact Us
For Product Pricing, Customization, Or Other Inquiries:
Kojic Acid Powder
Brand Name:IDOBIO Model Number:IDOBIO-98% kojic acid
Product Name:kojic acid Function:Anti-aging
cas:79725-98-7
Application:Whitening additives
Package:100g/box 1kg/box
Usage:Cosmetic Raw Materials
Product Description
What is Kojic acid?
Kojic acid is a chelation agent produced by several species of fungi, especially Aspergillus oryzae, which has the Japanese common name koji.

Kojic acid is a by-product in the fermentation process of malting rice, for use in the manufacturing of sake,
the Japanese rice wine.It is a mild inhibitor of the formation of pigment in plant and animal tissues,
and is used in food and cosmetics to preserve or change colors of substances.It forms a bright redcomplex with ferric ions.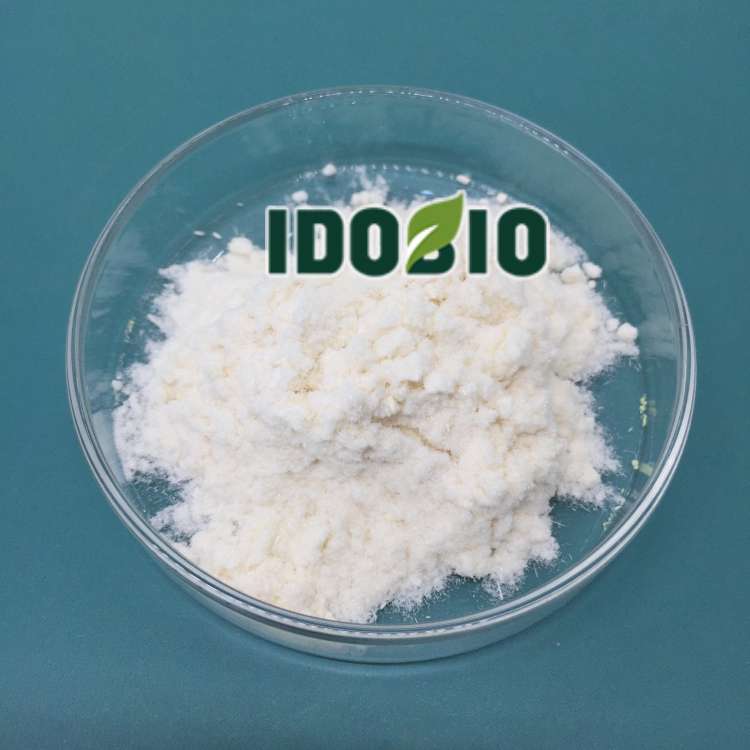 Function of Kojic acid?
Kojic acid can inhibit tyrosinase synthesis, so it can largely inhibit the skin melanin formation;

Kojic acid is able to eliminate the free radicals in the human body, strengthen the activity of the leucocyte.

Kojic acid have ideal effect in easing pain, relieving inflammation and curing many diseases
Application&usage ofKojic acid?
Cosmetics
Kojic Acid is used for increasing the brightness of facial skin.
It is commonly used in leave-on creams, anti-aging creams and lotions, around-eye creams, facial cleansers, which are generally applied to the face, but can also be used in body moisturizers and sunscreens.
Medical use:
Kojic acid also has antibacterial and antifungal properties.
Kojic acid and it's derivatives are used as an important material in antibiotic- cethamycin, anodyne, and antiphlogistic production.
Pesticide Biologic:
Fertilizer with 0.51.0% Kojic acid has a clearly effect on increase productionboth foodstuff and greenstuff.
Commonly used formulations:
kojic acid's uselevel added in cosmetic amounts to 0.2-1.0 percent.
| | |
| --- | --- |
| appearance: | white or off-white needle-like crystals |
| Dissolubility: | easily dissolves in water, colorless and transparent |
| Pathogens: | None/undetected |
| Melting point: | 153~156°C |
| Purity: | 99.0% min |
| Residue on ignition: | 0.1% max |
| Iron: | 10 PPM max |
| Chlorides: | 50 PPM max |
| Heavy metals: | 3 PPM max |
| Arsenic: | 1 PPM ma |