Contact Us
For Product Pricing, Customization, Or Other Inquiries:
DL-alpha Tocopheryl Acetate DL alpha Tocopheryl Acetate
Top Grade DL-alpha Tocopheryl Acetate DL alpha Tocopheryl Acetate, You can get more details about from mobile site on www.idobio.com
Top Grade DL-alpha Tocopheryl Acetate DL alpha Tocopheryl Acetate
Product Description
What is DL-alpha Tocopheryl Acetate?
Vitamin E refers to a group of eight fat soluble compounds that include both to copherols and tocotrienols.Of the many different
forms of vitamin E, γ-tocopherol is the most common in the North American diet. γ-Tocopherol can be found in corn oil, soybean
oil, margarine, and dressings. In the North American diet, α-tocopherol, the most biologically active form of vitamin E, is the
second-most common form of vitamin E. This variant can be found most abundantly in wheat germ oil, sunflower, and safflower oils.
As a fat soluble antioxidant, it stops the production of reactive oxygen species formed when fat undergoes oxidation.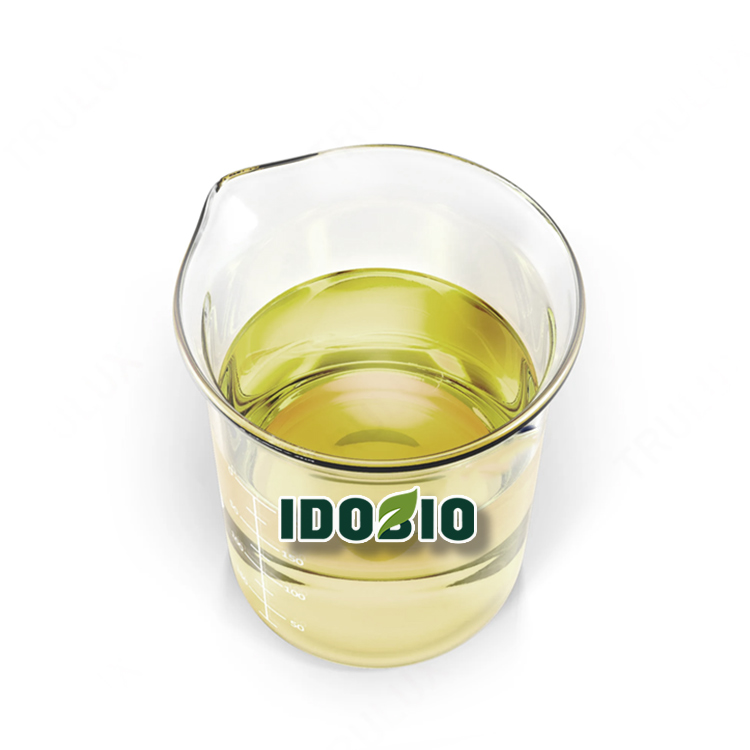 Specification
| | | | |
| --- | --- | --- | --- |
| Product Name: | DL-alpha Tocopheryl Acetate | Formula | C31H52O3 |
| CAS No: | 52225-20-4 | EINECS | 257-757-7 |
Item

Specification

TESTING METHOD

Appearance

Pale yellow oil

EP/FCC/GB/USP 29943

Odor

Slight odor

Slight odor

Vitamin E (all-rac-a-Tocopherol )


96%-102%

USP/EPGC

Loss on drying

≤5%

USP<731>
EP2.2.32

Heavy metals

≤10ppm

USP<231>
EP2.4.8

Arsenic

≤3ppm

USP<211>
EP2.4.2

Total aerobic microbial count

≤1000cfu/g

USP<2021>
EP.2.6.12

Total moulds&yeast count

≤100cfu/g

USP<2021>
EP.2.6.12

Enterobacterial

≤10cfu/g


USP<2021>
EP.2.6.13

Salmonella

N.D/25g

USP<2022>
EP.2.6.13

Escherichia coli

N.D/10g

USP<2022>
EP.2.6.13

Staphylococcus aureus

N.D/10g

USP<2022>
EP.2.6.13

Pseudomonas aerugionsa

N.D/10g

USP<2022>
EP.2.6.13
Application
1. Delaying aging, effectively reducing wrinkles and keeping youthful appearance.
2. Reduce the oxygen consumption of cells, make people more durable, help to reduce leg cramps and stiffness of hands and feet.
3. Antioxidation protects cells from free radicals.
4. Improve lipid metabolism and prevent coronary heart disease and atherosclerosis. Later, in 2000, an article in the New England Journal of Medicine showed that vitamin E did not reduce the risk of coronary heart disease at all in a rigorous randomized trial of more than 9,000 people. This conclusion has never been overturned since.
5. Prevention of cancer, effective suppression of tumor growth; prevention of multiple chronic diseases; prevention of
inflammatory skin diseases, alopecia; prevention of hemolytic anemia, protection of red blood cells so that it is not easy to
rupture; prevention and treatment of thyroid diseases; improvement of blood circulation, protection of tissues, cholesterol
reduction, prevention of hypertension.
6. Vitamin E is an important vasodilator and anticoagulant; prevents and treats varicose veins; prevents blood coagulation and reduces the production of markings.
7. Strengthen the hepatocyte membrane, protect alveolar cells, reduce the probability of lung and respiratory system infection.
8. Protect skin from ultraviolet radiation and pollution, reduce scar and pigment deposition, and accelerate wound healing.
9. Promote the secretion of sex hormones, increase the motility and quantity of male sperm, increase the concentration of female estrogen, improve fertility and prevent abortion.